Choosing an outfit for a cold weather might be pretty challenging. Most of us want to look stylish but stay warm at the same time. It's difficult to achieve that while it's freezing cold outside. So, today I will share my favorite winter outfit with you.
I decided to wear a long dress which has cuts on the sides. Actually, this dress is really warm and since it's long , you can wear a shirt and thick leggings under it and the best thing about this dress is that it's really comfy. I got it from Seppala. To make it look more unique I put my lace crop top from H&M over it. And it makes the whole outfit look more put together.
Before going outside you have to make sure to choose the right shoes for walking in the snow. I chose my favorite black boots from Sinsay. You can find that kind of style boots in most of the stores. The most important part while dressing during the winter time is to choose a really warm jacket. As you can see, I'm wearing a faux fur coat got from Vilanya. I think that a women faux fur coat is the best clothing item you can buy for winter. And it looks really fashionable !
Even if it's winter, you can't forget about the accessories. In my opinion, gold or gold colored jewelry is always a good idea. My favorite necklace is from Charlotte Russe. I don't think that it's difficult to find some unique jewelry, if you're really searching for it.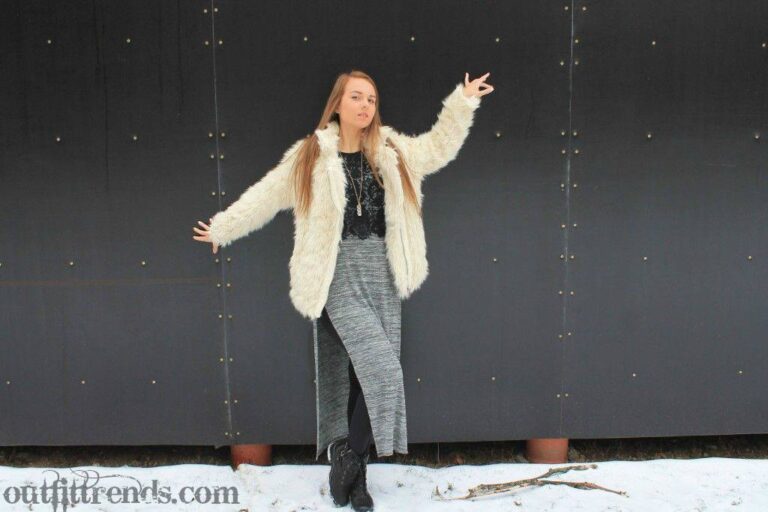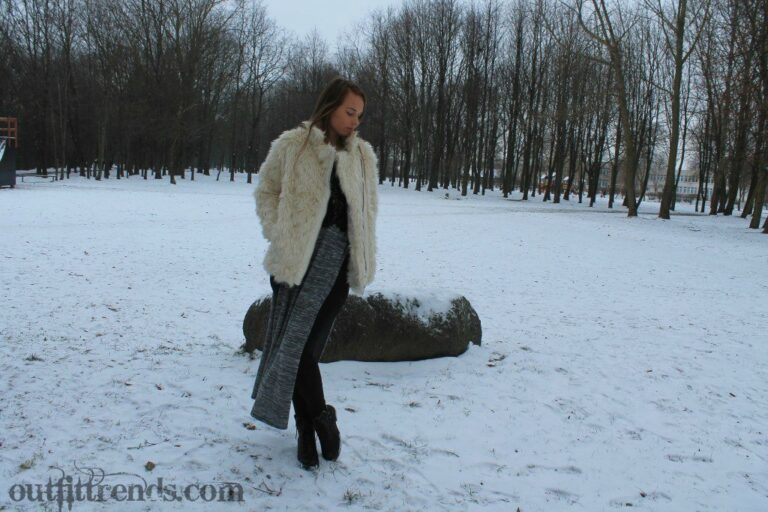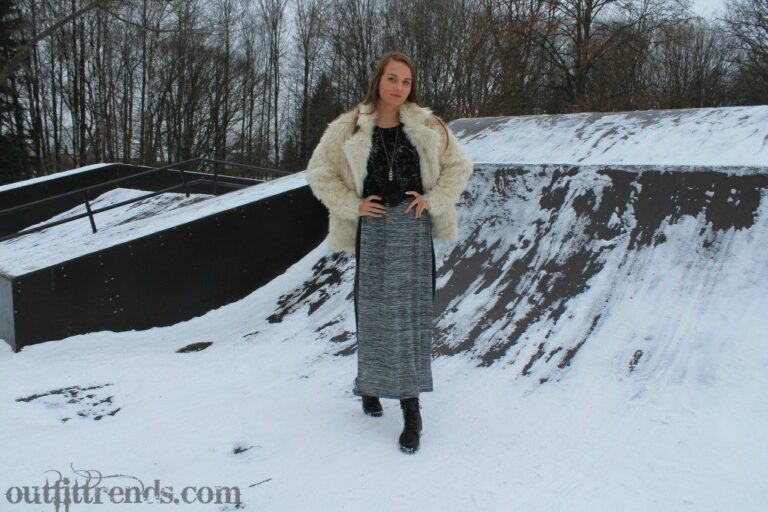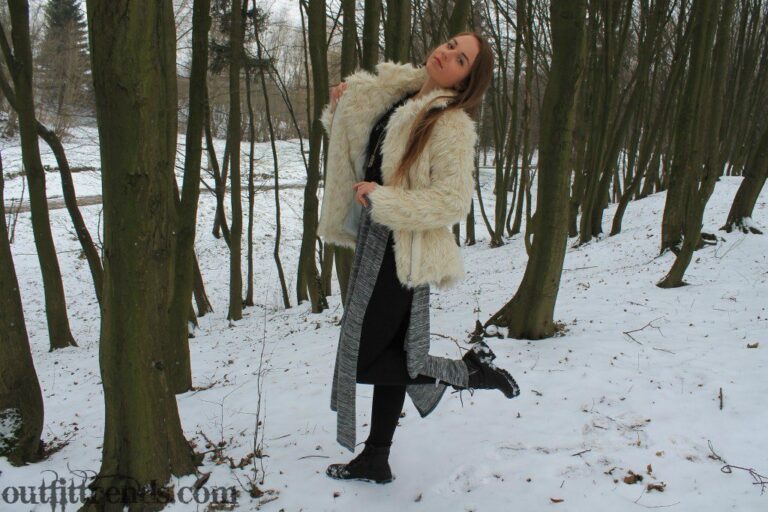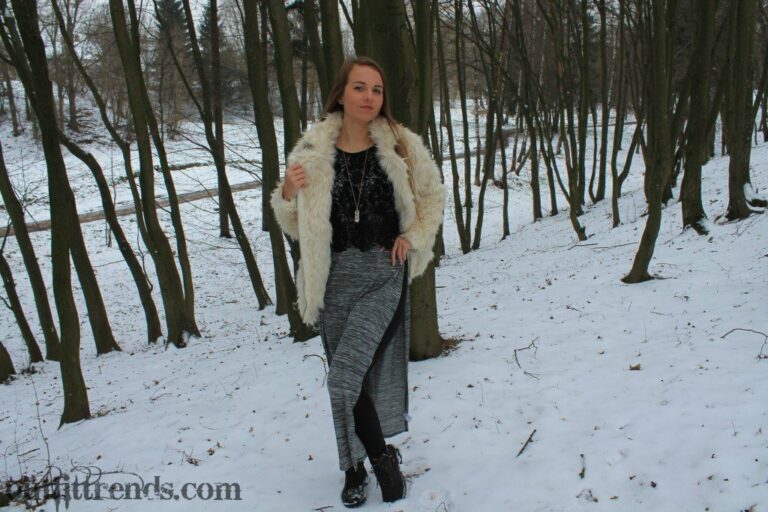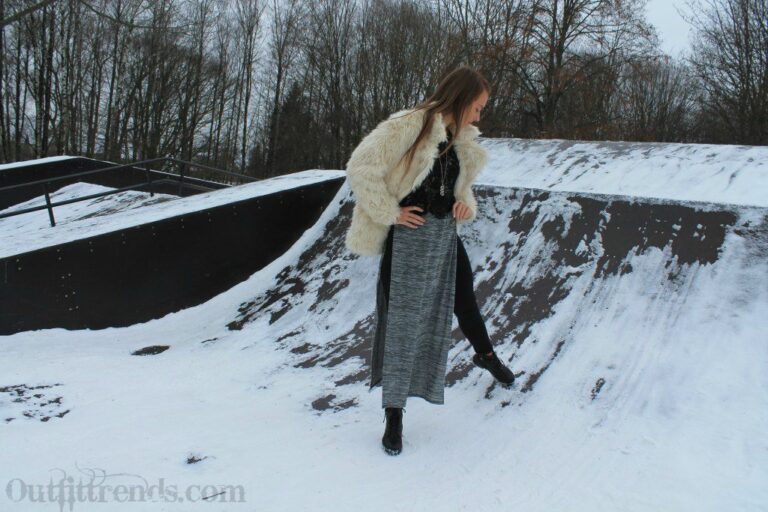 I hope you will find this outfit inspiring and helpful. Thank you for reading!