If marriages are made in heaven, we solemnise them on earth. Traditional and civil union marriages are so the norm since time immemorial, however, to quirk things up a bit, fantasy bohemian weddings now are ruling the planet like never before. Ask reputed wedding planners across the globe, and one of them for sure would tell you how they have been flooded with requests to organise fairytale bohemian weddings. Talking about weddings, here are 10 super haute ways for brides to doll up at their own boho bliss wedding. Take note girls!
Ditch the veil
Boho weddings are all about being au naturale and YOU! If you do not wish to have a veil, here is a chunky rhinestone headband to flaunt at the unison of two souls. With intricate and large designs to its name, your guests would be left spellbound at your sense of style and fashion.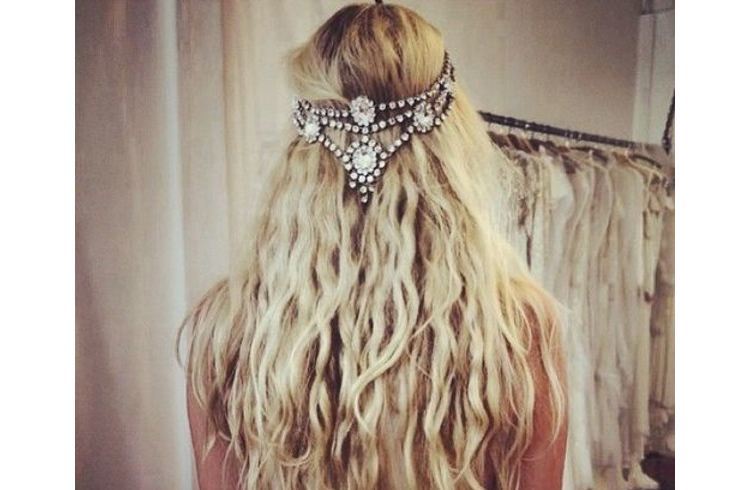 The olive crown
Across most cultures, an olive branch woven into a crown is a symbol of fertility, prosperity and abundance. Boho weddings for sure must have them dolling up the brides crown too, because today is the day when she walks into her new home and with plenty of goodwill as well!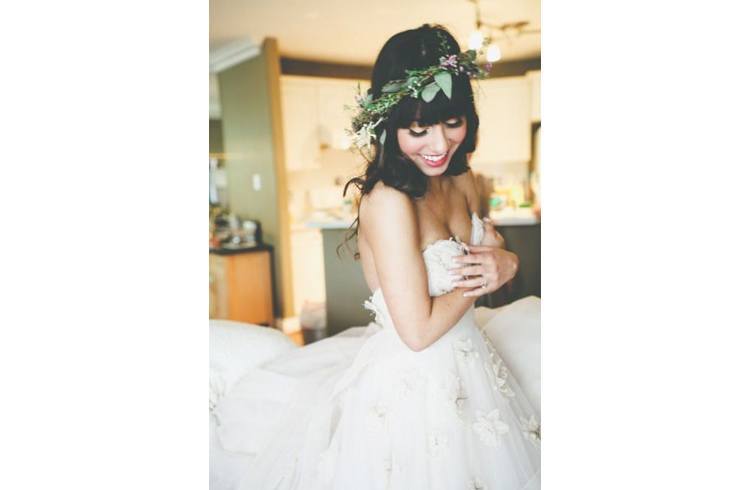 A lace wedding gown to die for
What is a wedding without the right bridal wear to flaunt on D-Day? A thin lace wedding gown for the hot climes out there, seems pretty nice as an alternative to the elaborate white bridal gowns to wear!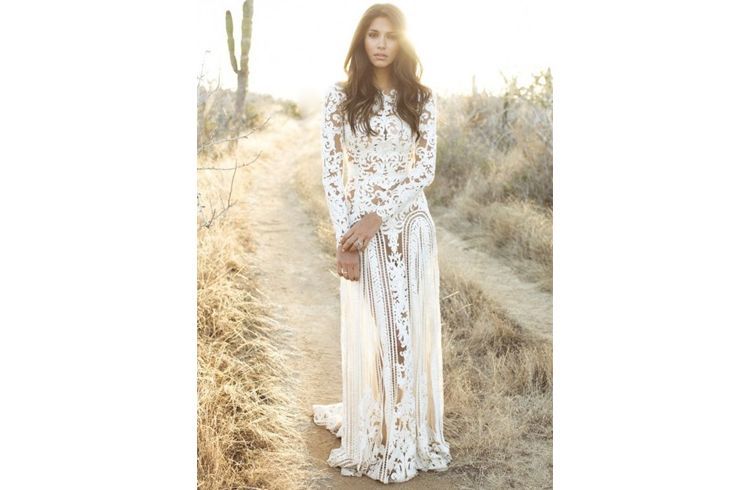 Pretty confident feet
Au naturale and organic footwear for the boho wedding seems so chic, but it helps you grace the energies of nature around as well. White and so pristine, the organic barefoot footwear for the boho bride is a way to show the world she walks in style and with utmost care for the environment around!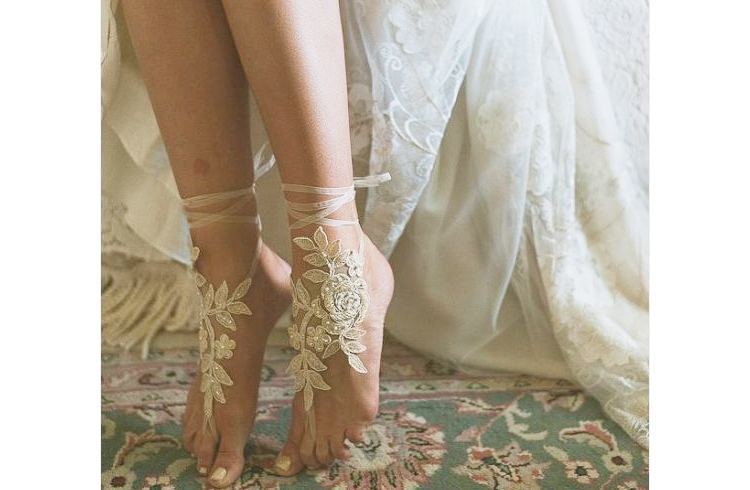 Messy hair updos
Boho weddings are unison of everything naturale, including the overall bridal look too. From makeup to clothes, hair as well, the boho bride is quite nonchalant about the final touches, and she loves her hair updos messy too! Embellish the hair with natural flowers for a higher appeal!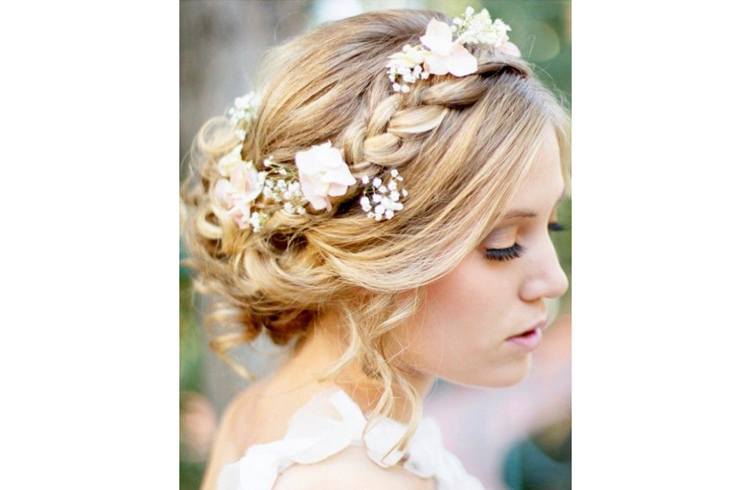 A one piece camisole dress for the wedding
Tired of the layers, the trails and the veil, opt for a camisole one piece bridal wear at your wedding. Most boho brides these days have taken the camisole dress to the altar, and have worn them while exchanging vows too!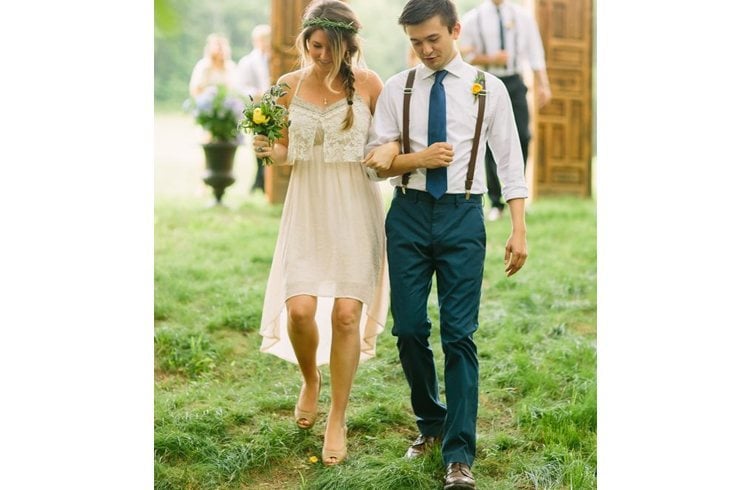 Rosy reds to plums
Lips, dolled up in rosy red glossy touches to bright plums are a trend for 2015 amongst boho brides. Minimal makeup and bronzer to define the face, but the lips need all the touches it can get!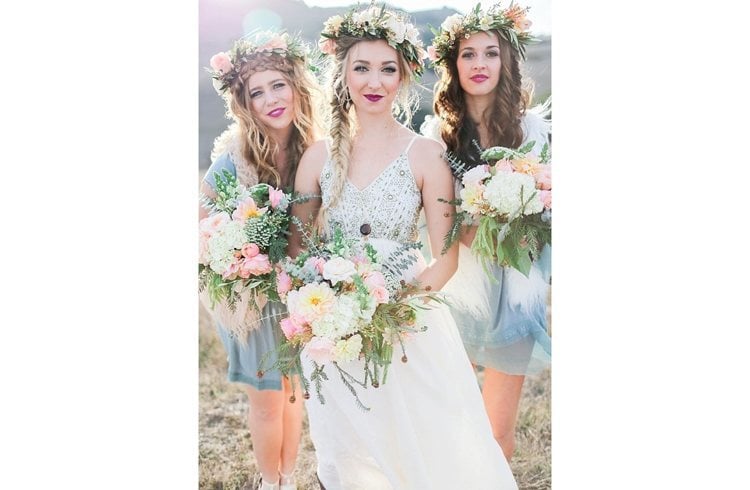 Kaftans for the bride
Should you not want to wear a traditional bohemian bridal gown, opt for the white satin kaftan. A kaftan keeps you cool while the climes blow hot, and the garment is versatile enough with plenty of room to keep you in comfort too!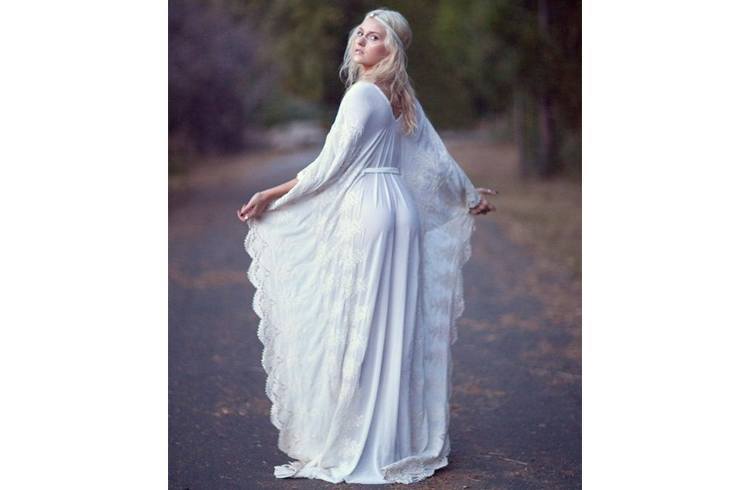 Gracing those dainty fingers
Boho wedding rings are raw, on the face and rustic, with their own shine and bling statements attached. From rhinestone to pearls, metal to beads and more, boho wedding rings are a wide range to choose from. Select your best, and let him keep guessing what next?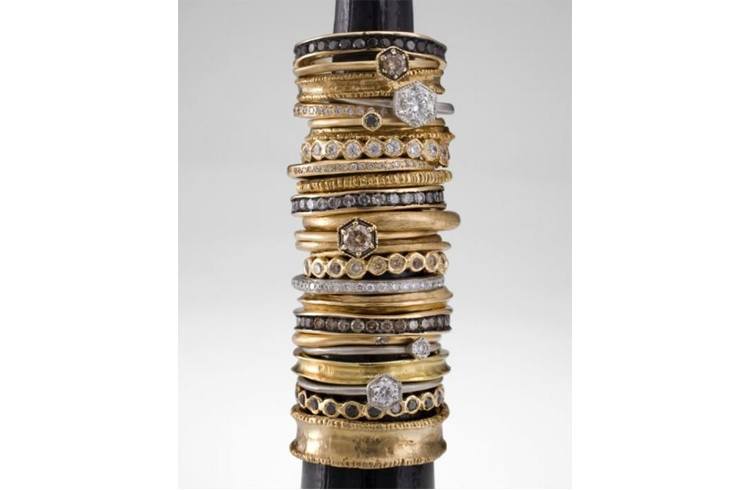 A sexy white garter
White garters on a brides thigh is always the norm across most western weddings, including a boho wedding too. When embellished with a dash of colour, the white garter takes on a sexy appeal!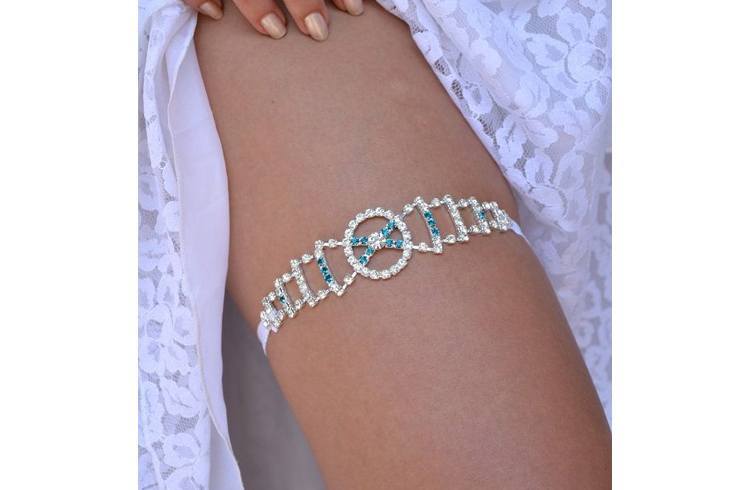 Earthy, natural and with many more boho bridal styles to choose from, or maybe an amalgamation of them all, choose the best that you think would make you look like the Isis of the east on your D-Day. Congratulations though!